Seattle's Most Recommended

Dog Training

Jeff Tinsley is the owner of Sound Animals and Seattle's most trusted dog behavior expert. He has been helping Seattle dog owners to solve their dog training and dog behavior problems for over 22 years. Recommended by veterinarians, rescue organizations, breeders, and other pet professionals, Sound Animals has all the dog classes and dog behavior training that you need.

Jumping
Mouthing
House manners
Barking
Potty training
Puppyhood
Aggression
Anxieties
and more!
At Sound Animal Services, we use positive reinforcement, which includes treats, praise, and fun! Through a range of classes, private lessons and counseling services, we work closely with pet owners to enhance their understanding of their animal's behavior. We always strive towards increasing our clients satisfaction with their dogs, and strengthening the bond between them.
We now have FREE puppy socialization classes!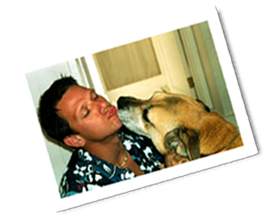 Dog behavior evaluations


Temperament testing


Puppy/litter screening


"I really enjoyed his teaching style and I now have a very well trained dog!"
~Cindy R.
"Jeff works wonders and has a special way of communicating with dogs and their owners. "
~Lonnie T.

"Everyone said that my dog could not be saved...except for Jeff. I am glad that I listened to him because now Barney is the sweetest dog I know!"
~Frank R.